The Katayi Family Garden was designed in form of a pyramid in memory of Mr. Fred Lupandula Katayi.
Mr. Katayi was one of Zambia's most prominent architects and played a huge role in the designing of buildings such as the Kabwe Tannery, Zambia Open University, Indeco Milling and government houses in Kabwe, Kitwe and Ndola.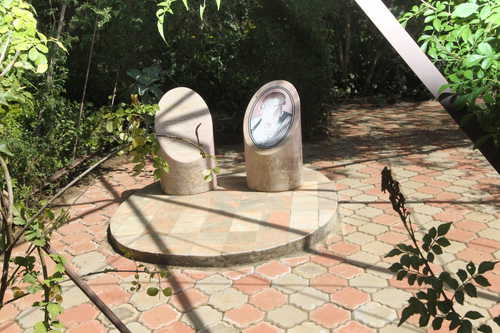 The Central Statistical Office (CSO) building opposite The University Teaching Hospital (UTH) was his last design and one of his favorites. He designed the CSO building in form of a pyramid so when he passed on in 2009, the family chose to remember him by constructing a pyramid burial garden and gave him a royal burial befitting that of a man of his stature.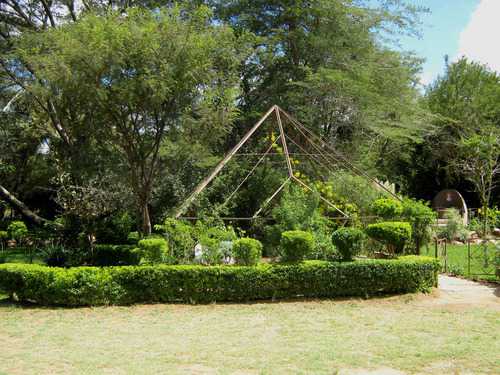 The pyramid was constructed using a steel frame and on that frame, Jasmine creepers were planted. The concept behind this was that eventually the creepers would cover the steel frame in its entirety, giving it an impression of a tomb where pharaohs were buried. The creepers would also provide shade and a pleasant scent for family visiting their dearly departed father.
The family chose Mutumbi because it allows them to express their love for their father and also their father's passion for architecture and thus constructing a unique burial garden that also has a reflection point on a raised platform where the family can sit and remember their beloved father. Mutumbi has also allowed the family an opportunity to have sufficient space in which all the family will be together. May his soul rest in peace.